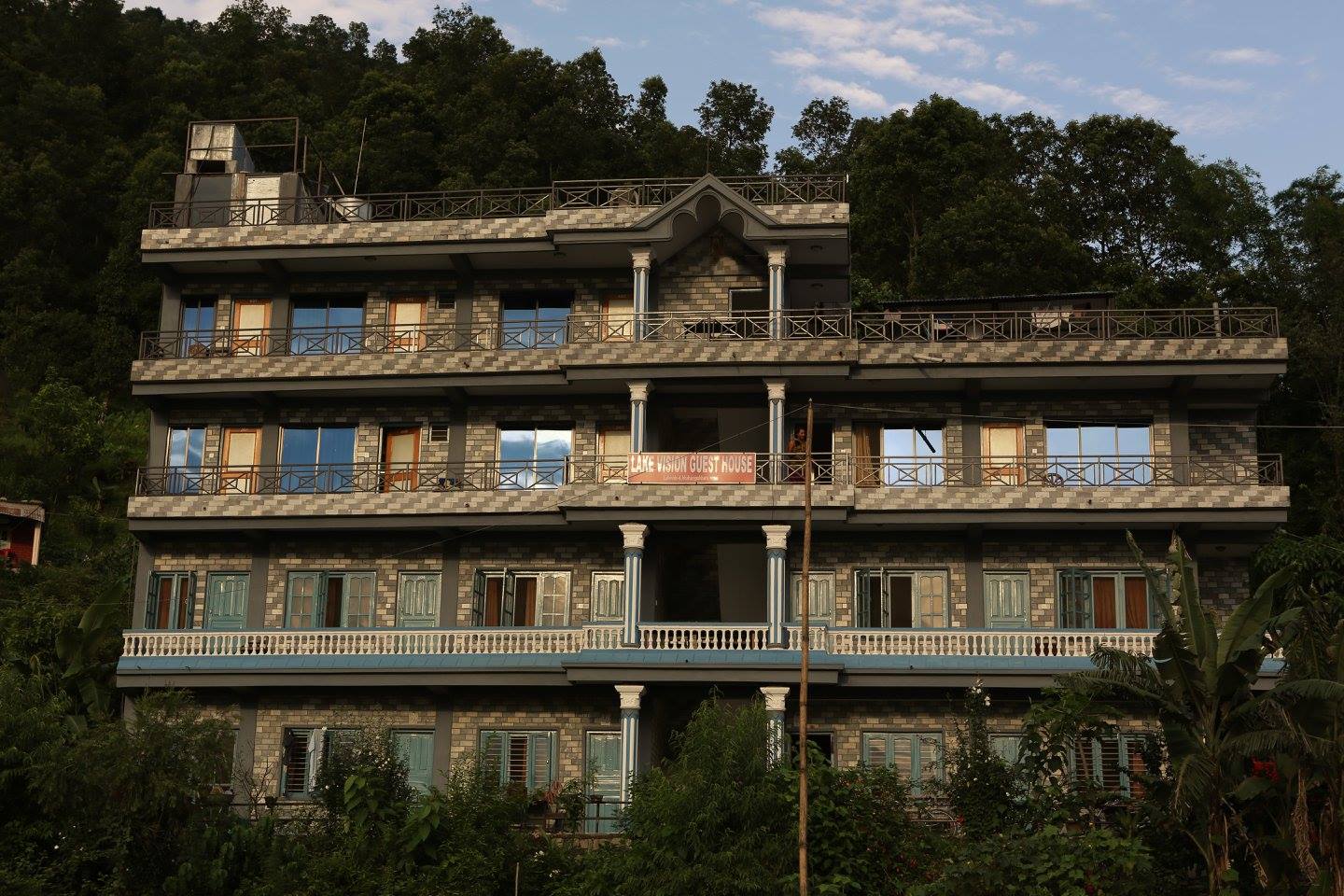 Lake Vision Guesthouse is a family run hillside manor with lovely panoramic views of Fewa Lake from the balconies on every floor. The guest house is just located 200 meter far from the lake.
VIEW FROM HOTEL BALCONY
Rooms
Lake Vision Guest House clean rooms are available in both standard and deluxe. Each room are available with one double bed and one single bed, each with electric fan and T.V. We have options for both attached and non-attached bathroom. The bathroom uses western style fittings and 24 hour running hot and cold water, available 24 hours a day. WiFi in every room, and all rooms share a fantastic balcony overlooking the lake. Room service and Laundry service are provided to all guests and rooms are cleaned regularly.